In response to an invitation to exhibit during the summer of 2020 at Slow gallery in Chicago, HAXTON by Fraser Taylor is a new body of work which returns to a system of making that was prominent in his practice from 1977 to 1987.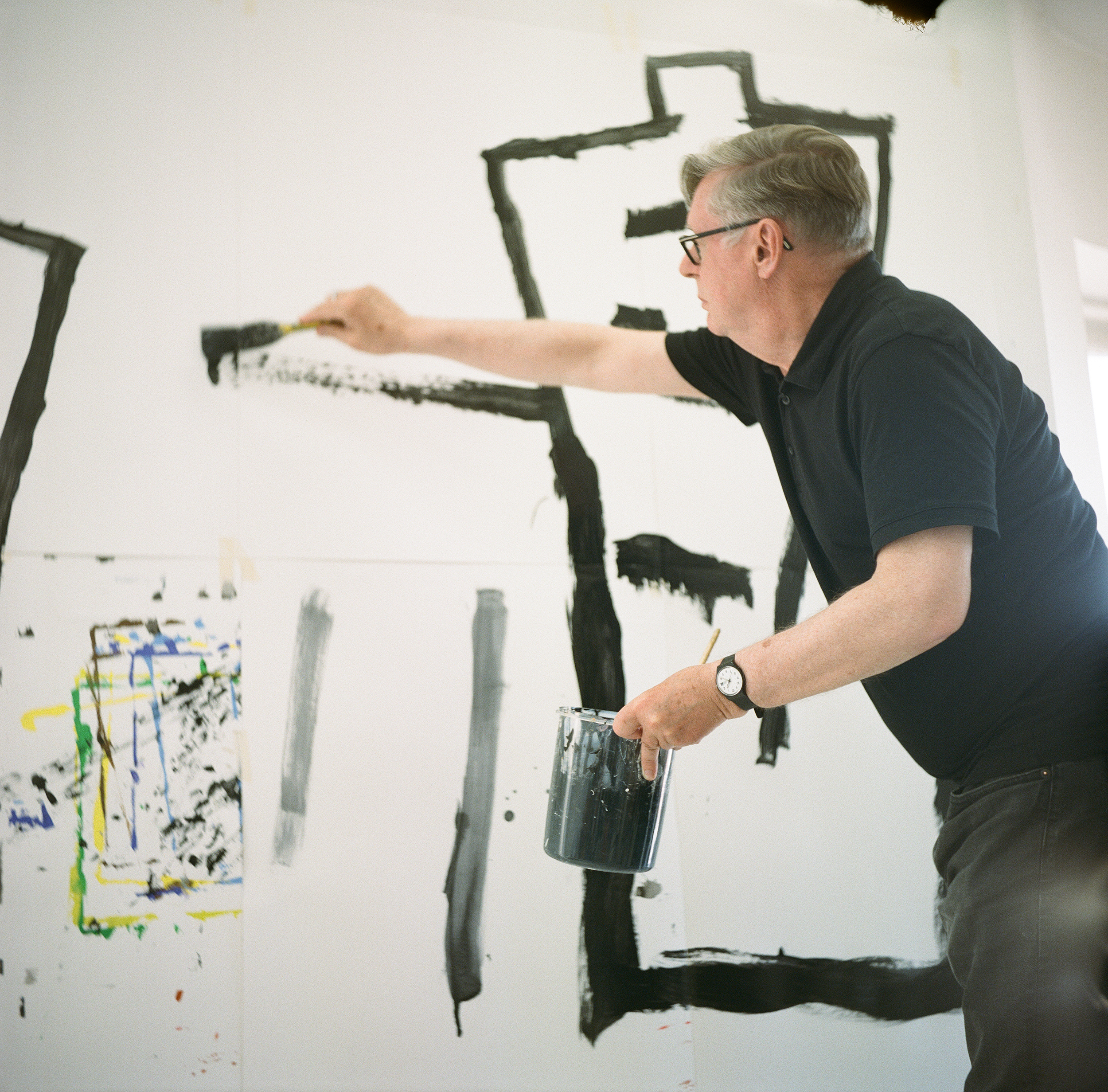 HAXTON
The focus is printing on cloth and assembling garments and products. What differs now is the addition of digital printing which is parallel to a continued commitment to analogue. 
Images and marks were initially motivated by reflections on a series of drawings that Taylor made in 1980 of shadows of figurative forms cast across the craggy landscape of Morvich located on the west coast of Scotland. Revisiting this work has prompted an understanding of recurring themes, forms and marks. Scale and mark making and its relationship to the body is fundamental. 
The first collection was conceived and produced during the winter of 2020 in Glasgow during the COVID-19 pandemic.
HAXTON is dependent on collaboration, tracing skill and experience, contributing to realising new potentials. Designer Franz Maggs has provided knowledge in fashion and construction.

The mission of HAXTON is undetermined yet enthusiastic about future collaborations.
HAXTON Film 2021 by Spike Wright