Two-Step with Beth Shapeero
Beth Shapeero and Fraser Taylor began their collaboration after meeting and discovering one another's practice while on residence at the Studio Pavilion at House for an Art Lover in 2017.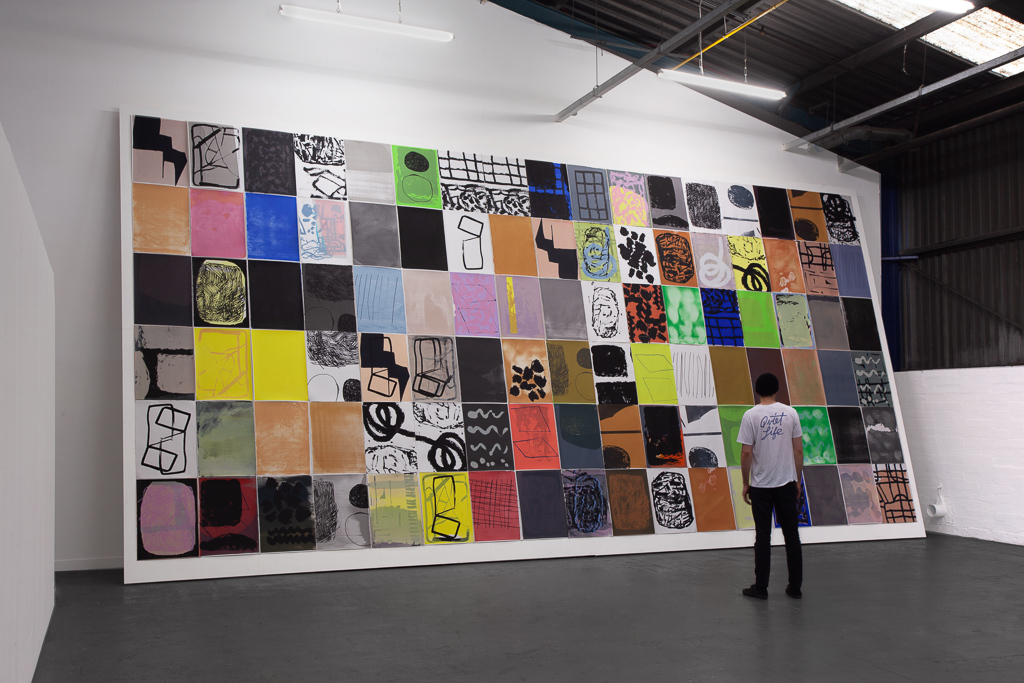 Noticing their distinct shared aesthetic; in particular a remarkably familiar use of abstract form, they have developed an improvised fast-paced screen-printing practice at Glasgow Print Studio. 
The collaboration has expanded and now incorporates other methods of making. The similarity of their separate outputs, and the velocity of their relationship, generates trust in each other that enables a collaborative system which allows both their voices to be present and equal at every stage of the process. Two-Step is committed to exploring context, investigating venues to present the work which are formal and unconventional. Exposing their projects to diverse and inclusive audiences is a priority. 
Beth is an emerging artist from Nottingham who has lived in and been working in Glasgow since 2011. Beth graduated with a BA in Fine Art (Hons) at Nottingham Trent University in 2008 before relocating to Glasgow for the M.Litt in Fine Art Practice in 2011.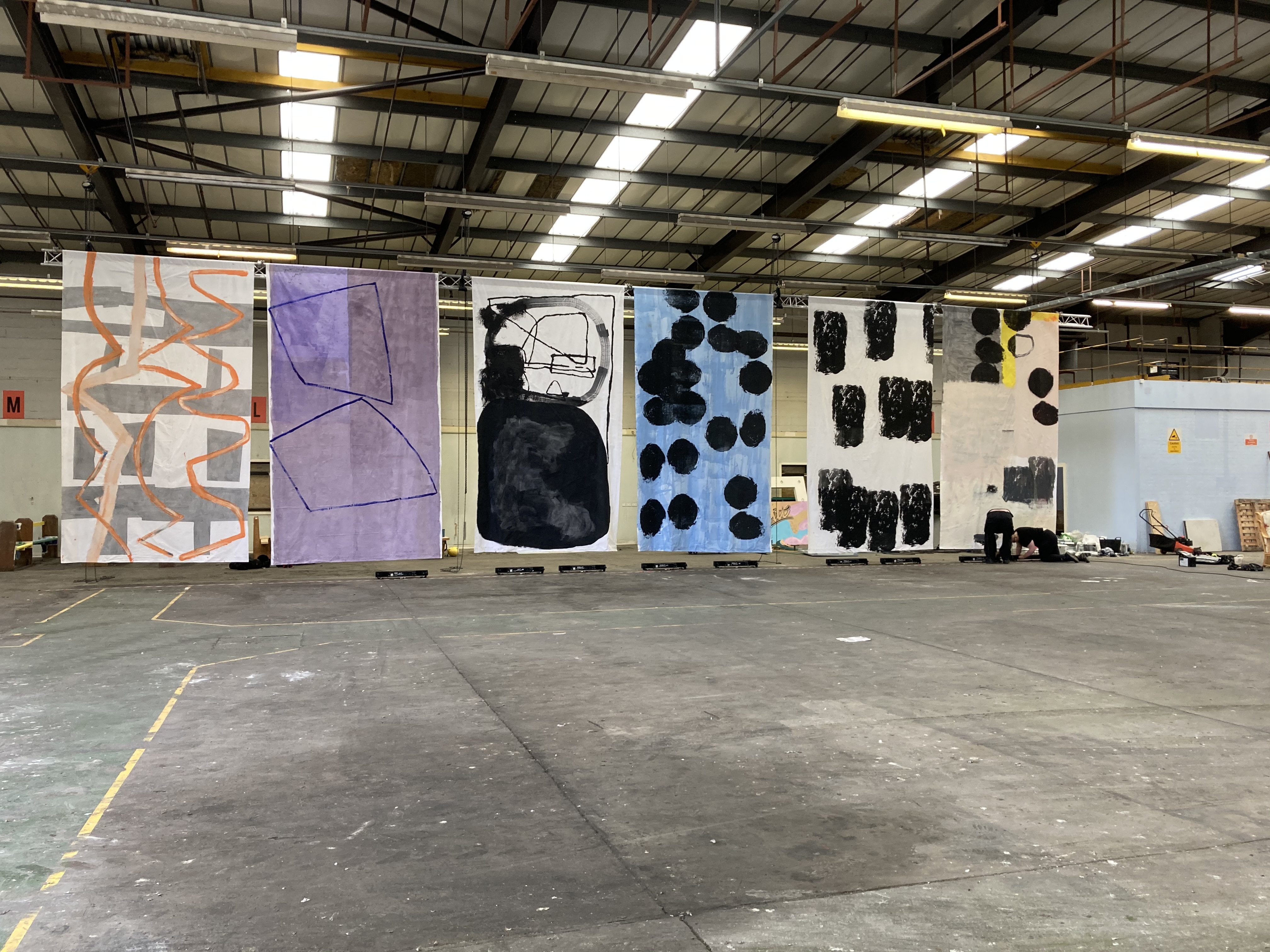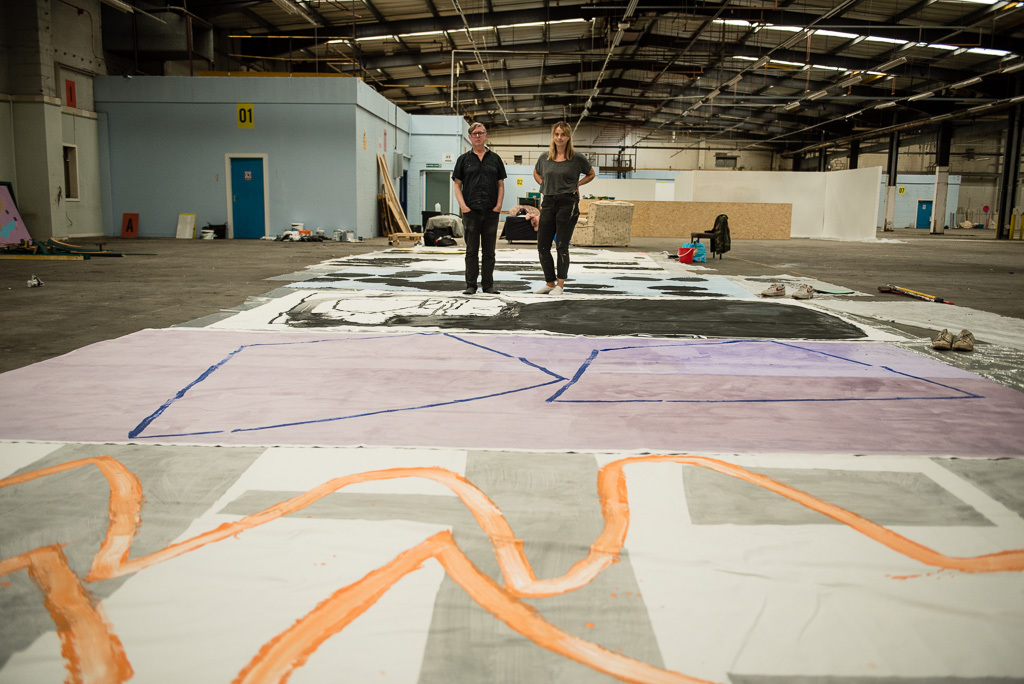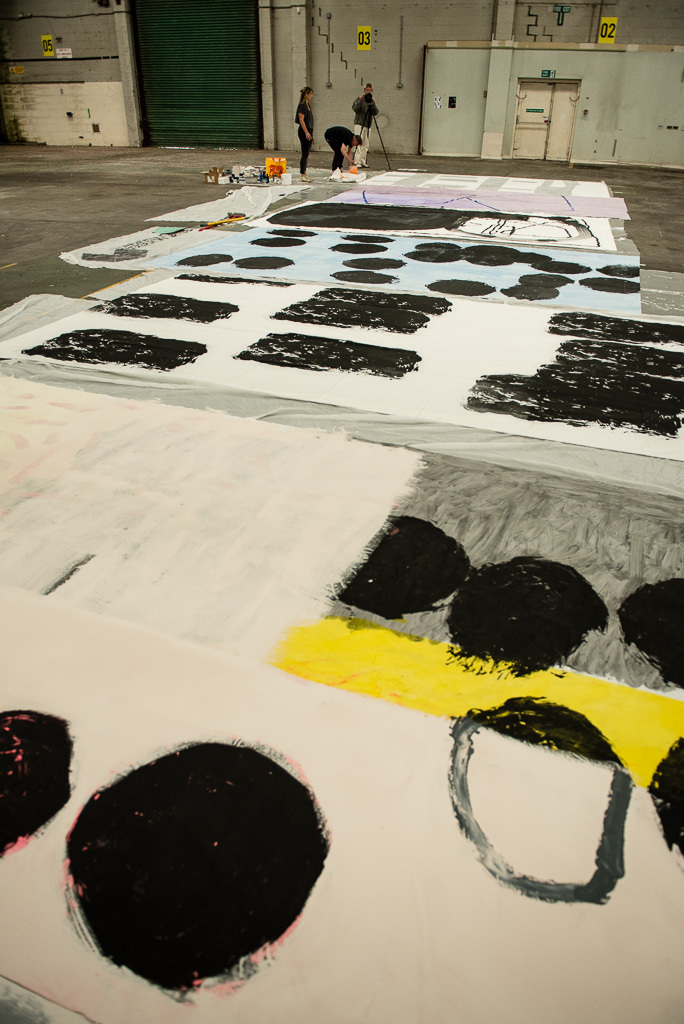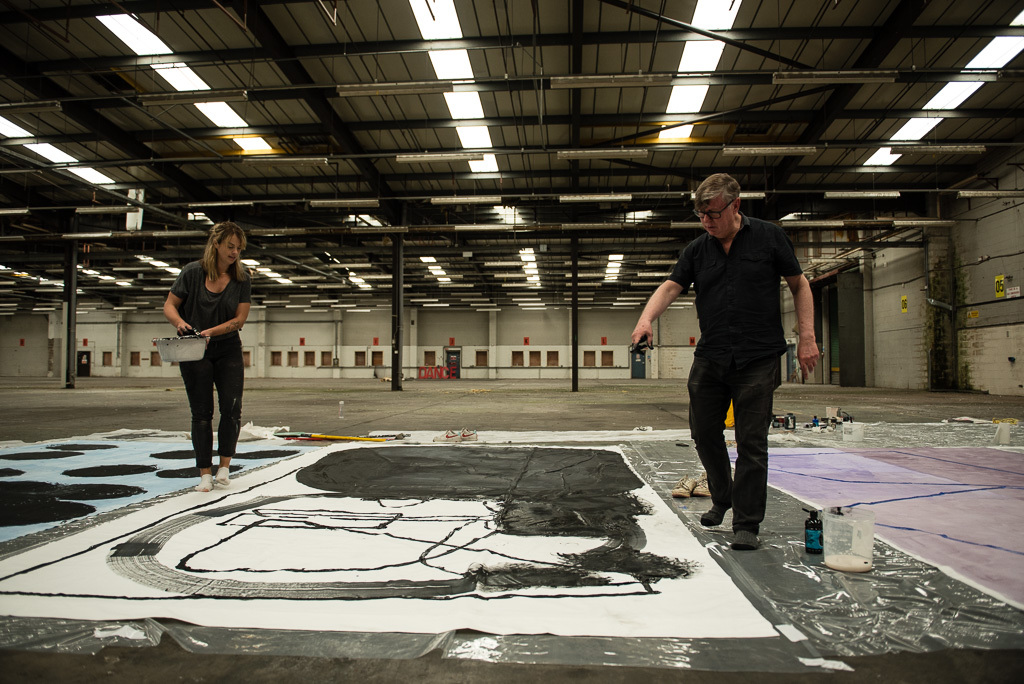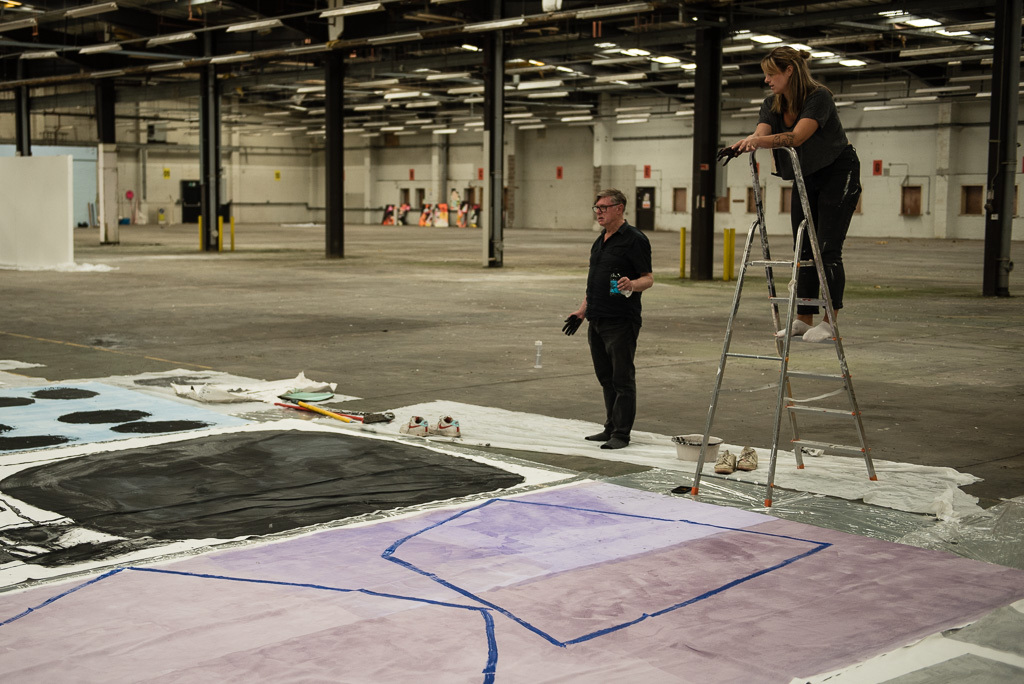 The result is work(s) whose final condition is somewhat accidental, yet also precisely determined by the velocity of the artist's relationship with both each other and the printing press. And here we see the collaboration harnessing a tension between limitation and liberation. Once freed from any apparent notions of planning formal representation, content or theme, the works are able to truly investigate (themselves), experiment and even fail.
Simon Buckley
They are an energetic team with a rigorous and diverse work ethic. Beth graduated her BA in Fine Art (Hons) at Nottingham Trent University in 2008 before relocating to Glasgow for the M.Litt in Fine Art Practice in 2011. 
Fraser graduated from GSA in 1981 with a BA in Printed Textiles and an MA in 1983 from the RCA in London. He returned to live and work in Glasgow in 2017.
Shapeero and Taylor began working together in 2018, making screen-prints at Glasgow Print Studio. They quickly developed a fast paced, improvised screen-printing process which allowed them to produce a vast quantity of images.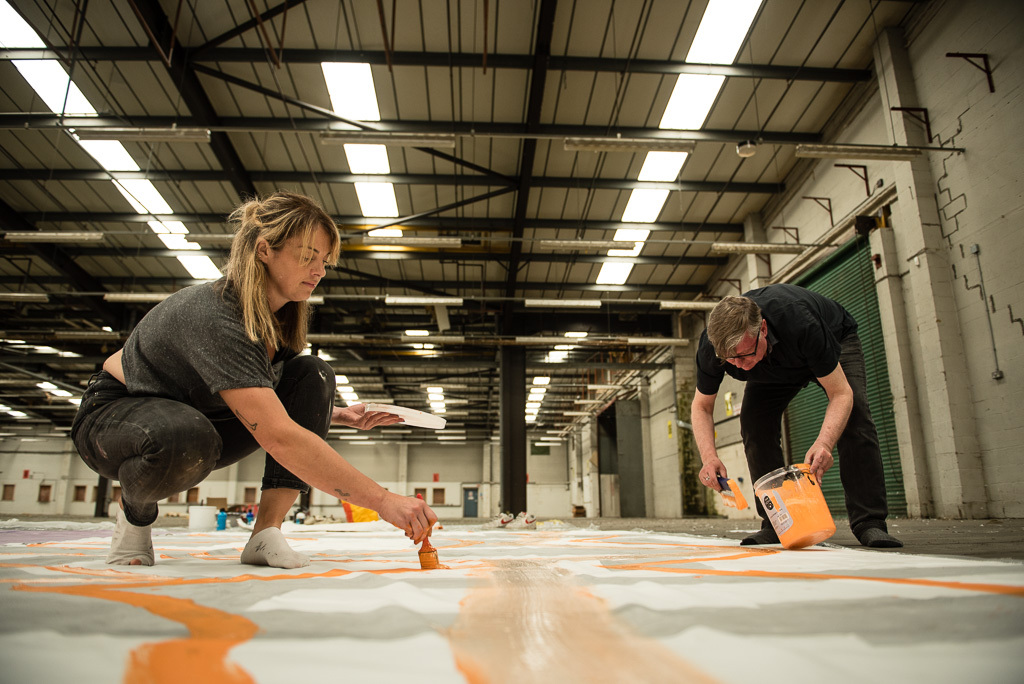 Our screen-printing process is invigorating, our collaboration pushes us to try new things, test our boundaries and consistently surprises us. We have great trust and respect in one another which allows us to take risks and go against our normal systems of making. This disruption, aligned with a rigorous process, results in work which we find truly exciting. Our ability to work with one another and find so much joy in both the process of making and what we produce, feels vigorous and distinct.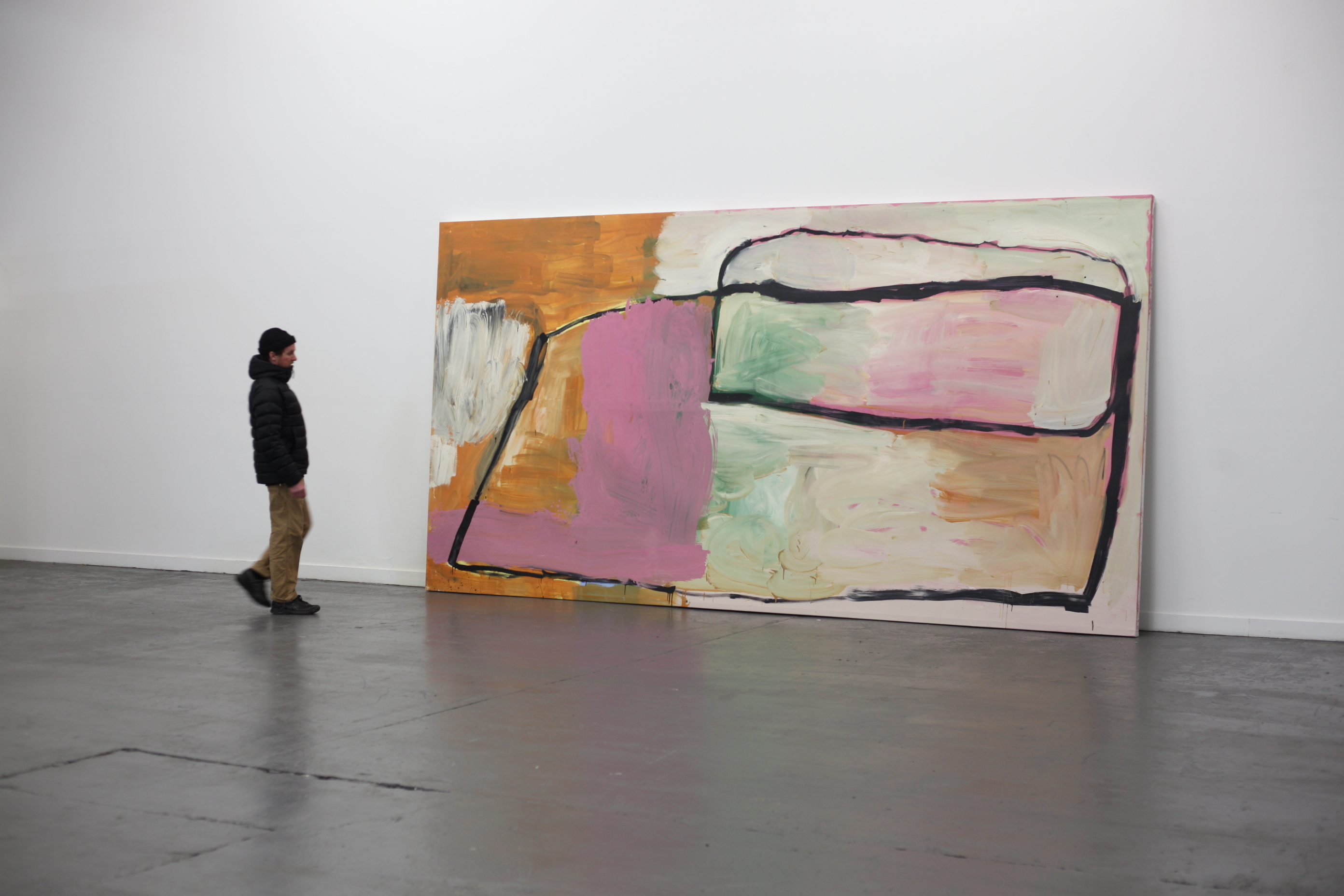 The Big 4, Produced at Scottish Opera Workshop. Measuring 2.4 x 4.8 meters each these are large works. This is something we wouldn't have attempted as individual artists. Our collaboration pushes us to be bold, and assured.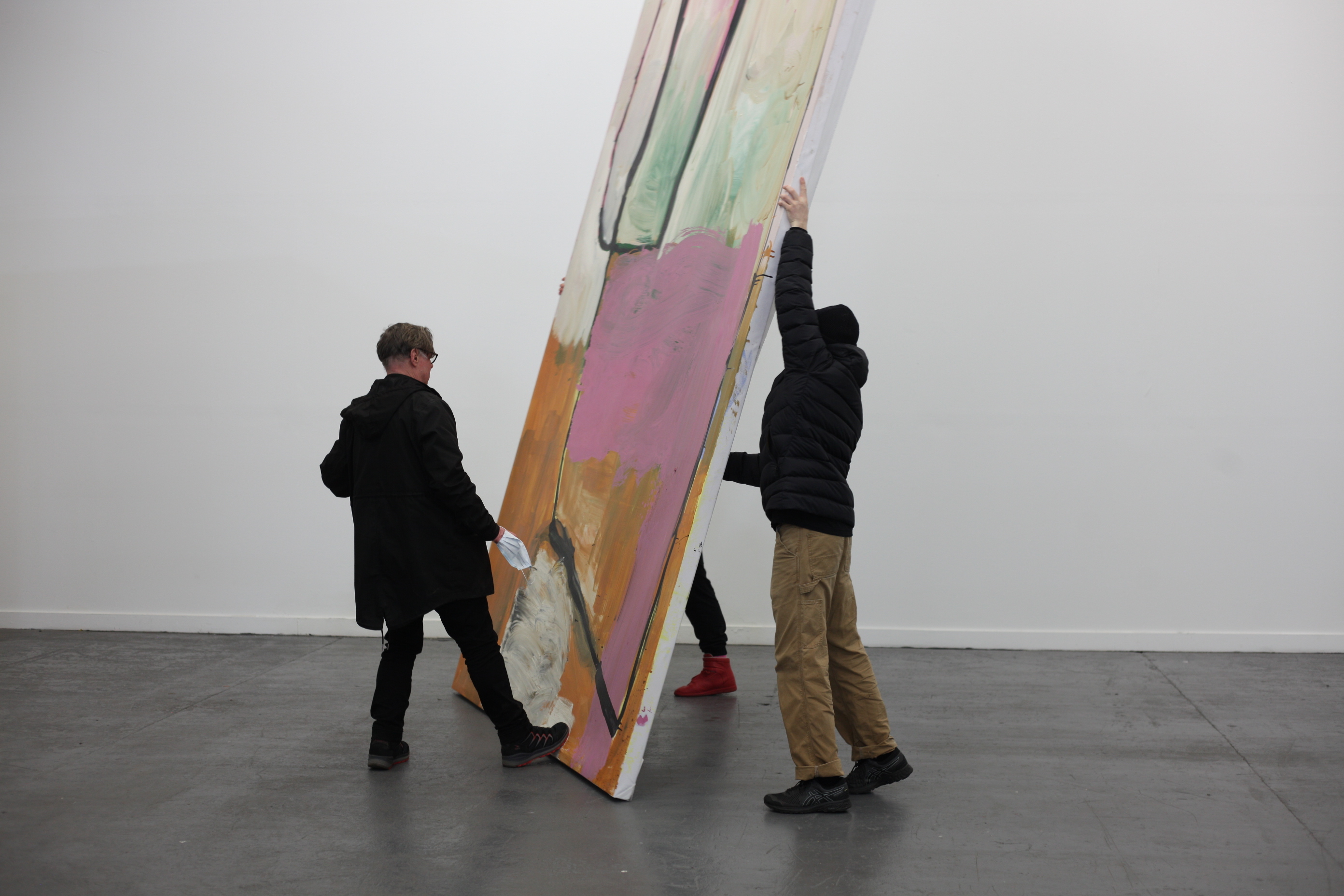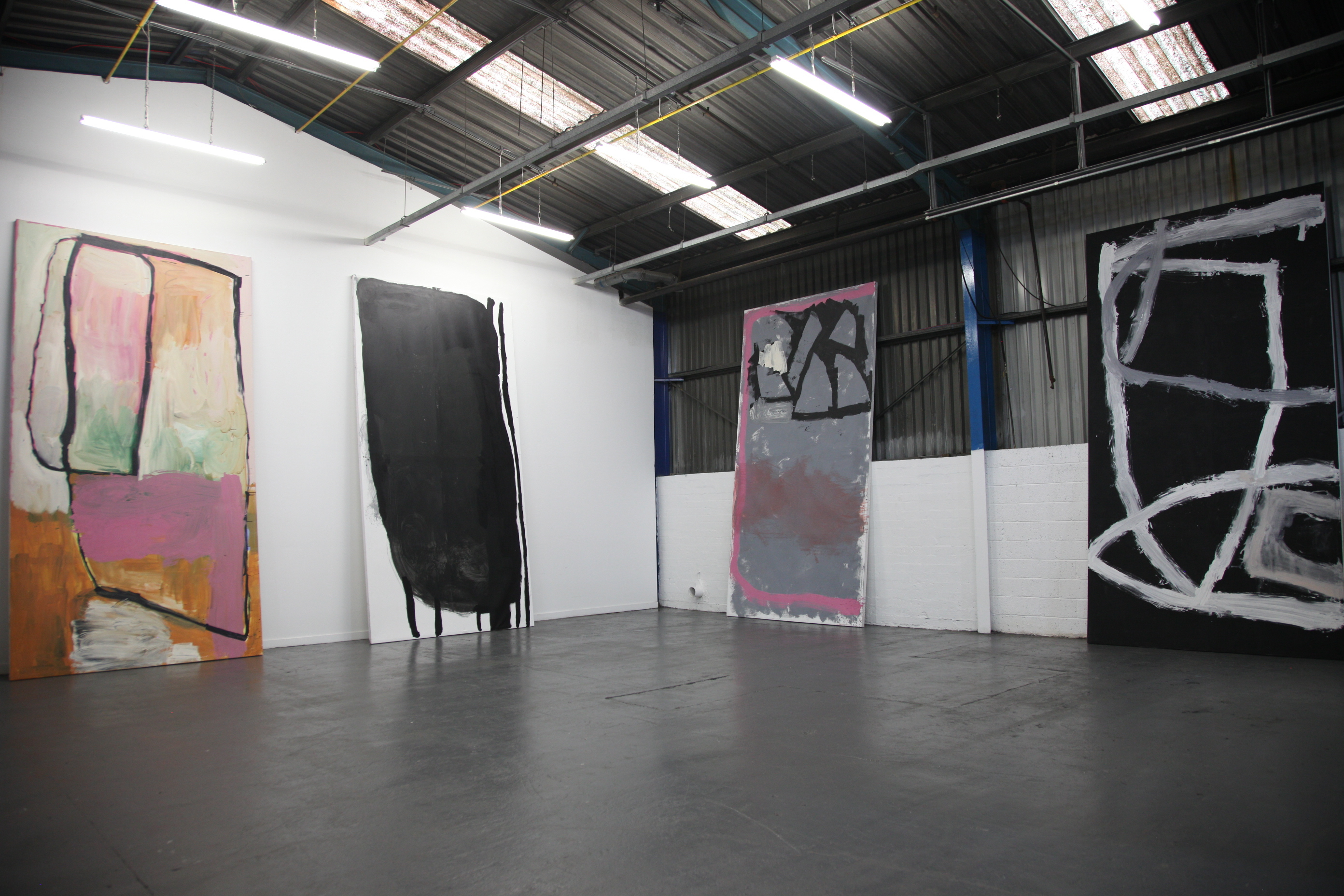 Over lockdown, keen to continue our collaboration, we posted drawings by mail back and forth to one another responding to each other's marks. We developed a new method of collaborative drawing which we have continued as this is a means to access ideas and images quickly.